TL;DR: these are some of the same strategies I have used on my clients' websites. Below is an example of a client's revenue for 2022 so far.
Having an efficient eCommerce web design in this day and age is vital—unless you completely skipped the past couple of years. It will ensure both, that your customers and clients are always returning to your site and that you're generating sales as often as possible. In order to have your eCommerce website convert as many of its visitors into customers as humanly feasible, there are some practices you'll need to follow.
To learn more about these eCommerce ninja practices, continue reading below! 🥷
1️⃣ Choose the Right Platform
If you want to have a website that converts—and I am sure you do, you need to choose a platform that will serve the needs of both, your website and the store within it! You probably also want an eCommerce solution that will not drain your bank account (sorry Shopify and many others). WooCommerce is my top choice: a free WordPress plugin that allows you to turn your website into an eCommerce heaven within a couple of clicks.
If you want to have as many website conversions as possible, you should then consider designing your website to be minimalistic.
Voilà the WooCommerce logo:
You have the choice to use a web-based version of WordPress or a self-installed option of this famous CMS or Content Management System. The difference between the two is that the first one is managed and hosted by WordPress itself while the other is a software that you install on your own server—sweet!
The WooCommerce plugin is free and it comes packed with features including an awesome, ready-to-go theme. Keep in mind that some useful add-on features such as UPS shipping and others have a cost associated before you can use them yet there are also many free ones such as Stripe payments.
2️⃣ Use Google Analytics to Track Conversions
Google Analytics is a must-have tool for those eCommerce shop owners trying to find the best way to track conversions on their site. The basic version of Google Analytics is free, packed with features, and more than enough for most of us out there even though businesses can always upgrade to a more robust version—because there always has to be a paid version for everything.
In order to take advantage of this tool's tracking information or data, you'll have to manually install a script (given by Google Analytics when you sign up) on all your website pages or via a plugin that specifically works with your CMS or website platform.
By tracking your site's conversions with Google Analytics, you can analyze and make changes to the pages and strategies that are working best—and those that aren't—for your business over time.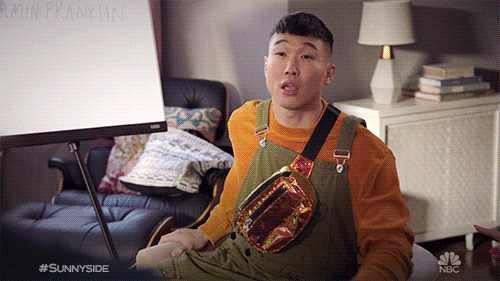 3️⃣ Use Google Analytics to Track Sales
Aside from using Google Analytics to track your conversions, you can also use it to track your website sales efficiently. Much like using this tool for conversions, you will need to make additional changes to Google Analytics and your website in order to track sales.
If your website was built with WordPress and WooCommerce, check WooCommerce guide on how to do it or check Google's guide for all other sites!
By using Google Analytics to track your sales, you can see which pages, products and channels bring the most sales from your customers and MUCH more! In being able to 👁️ what's working or not on your business' website, you can make additional enhancements or changes over time to further improve conversion rates.
4️⃣ Create a Minimalistic eCommerce Design
When it comes down to conversions, the design of your website says a lot. If you want to have as many website conversions as possible, you should then consider designing your website to be minimalistic. In other words, websites that are to-the-point yet still dynamic and easy to navigate!
There are many benefits in adopting this kind of approach yet the most important is that your site visitors will appreciate the simplicity of using and finding what they need on your website—avoid Baroque-esque designs at all cost! NOBODY wants to have to browse a website with the help of an instruction manual. 😅
eCommerce success is about SALES not great design.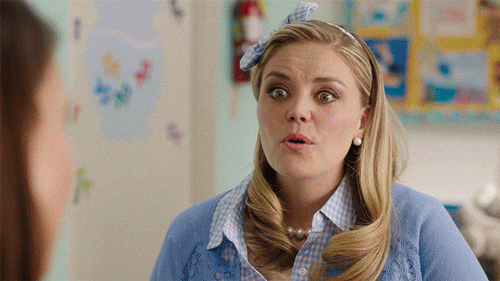 Having a minimalistic website also allows you to keep its maintenance to a minimum: when your website is cluttered with information, it becomes difficult to maintain! Minimalistic websites will need less updates and there will be less information for you to change when needed.
5️⃣ Search Engine Optimize Your Store
Search engine optimization or SEO has made headlines in recent years as it is known as one of the best strategies to increase conversions on eCommerce websites. Search engine optimization makes use of website content, keywords, and meta descriptions to name a few—and many other technically confusing elements, to help a website rank in search engines like Google and Bing.
The higher a website ranks in Google and other search engines, the more accessible it is to potential customers and clients. Simply put, you can expect to potentially experience a higher volume of conversions when you implement SEO practices on your website over a period of time.
6️⃣ Make Changes Based on User Activity
Since visitors interactions with your website and its features is what ultimately determines how a product, page or form will convert best, testing different layout scenarios (colors, content placement, buttons' shapes and sizes, and long list of many other possible page element changes) is key to have a solid idea of what triggers your customers to shop what you sell.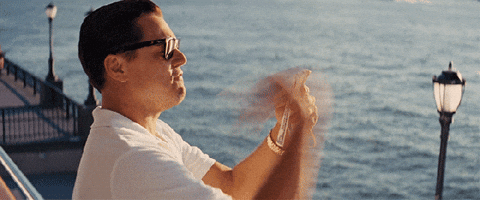 The highest converting layout scenario for your specific clientele or audience is something that takes time, plenty of testing, data tracking, and making adjustments as the data is gathered by Google Analytics.
7️⃣ Put Your Products on Google Shopping
Google Shopping is part of Google Ads. There is a major difference between the two though: Google Shopping allows customers to view and search for items that might interest them while Google Ads is where you create the ads for the products.
I know, confusing! That's Google for you. 🤡
What's clear is that putting your products on Google Shopping will allow more potential customers to discover the products you offer.
It comes in two flavors, free and paid, yet the best part of using this tool is that the amount of money you pay depends entirely on how much you want your products to be seen. The success of a Google Shopping strategy depends on your industry and the products you sell, but it could be well worth it when you see how much money you could potentially be making.
8️⃣ Optimize the Checkout Experience
Many people will abandon your store's cart as soon as they reach it. Ouch. The question is always why. The checkout experience is your golden ticket to seal the deal but sometimes the checkout process lacks the right elements to encourage a visitor to complete a purchase.
That's why the way the checkout experience has been designed will be a major factor in determining whether a visitor turns into a customer or not.
It might be obvious to say in this day and age, but one of the best ways to increase checkout conversions is by offering free shipping. More often than not, customers will be more inclined to buy your products if they know they will have free shipping. Whether they need to reach a minimum number of items or a dollar a mount in the cart, it is a must do strategy you cannot oversee.
Another checkout conversion strategy is the exit intent popup or, simply put, a popup that shows when a user is ready to leave your site. Hello Bar is a great tool I have used in the past that will help you with this even though I much prefer to use Elementor since I use WordPress on all my websites.
You need to monitor how the checkout process is being received by those reaching it using Google Analytics. Make changes based on the data that you are seeing to make sure those dropping or abandoning the checkout are least likely to do so.
9️⃣ Create a Customer Rewards Program
You need to consider giving your customers an incentive if you want them to come back again and again.
Some companies decide to provide their customers with points for every dollar purchased. After a certain number of points have been accumulated, a gift card or a discount is provided to the customer for their next purchase: a simple but powerful strategy for those store owners selling products needed on a periodic basis!
Creating a rewards program like this isn't something all businesses do: set yourself apart from the competition by showing your customers that you appreciate their loyalty. For example, Shopify has a great app called Smile that allows store owners to do just that!
WooCommerce has one rewards extension too in case you use WordPress along with this amazing cart solution. 😉
🔟 Provide the Right Product Descriptions
The best eCommerce design with conversions in mind focus on product descriptions which are what inform your customers or website visitors about what the product is and its features.
Product descriptions also often describe what the products are made of, the story behind them, the materials used, and so much more! Some store owners do not put the time and effort to enhance this section on a per-product basis and sometimes they OMIT it completely.
Yikes. 😓
When your customers know what they're buying, they'll feel like they're making an investment in your company, and as such, they'll be more willing to buy from you.
Questions? Please drop a comment and I will be happy to help you! 😎